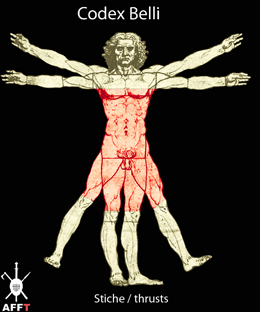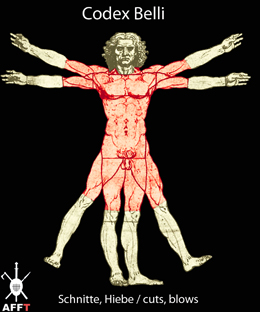 Swords and other bladed weapons:
Unlike the international system, the arms down to the elbow are used as a hitzone for cuts and hits with bladed weapons. Stabs with the sword however are not allowed.
Axes:
The axe has the same hitzone as the sword, but stabs to the torso below the chest "nipples down" and to the thighs are allowed.
Spear:
Spears may hit thighs and torso "nipples down".
Dane axe:
Stabs like a spear and cuts like a sword.